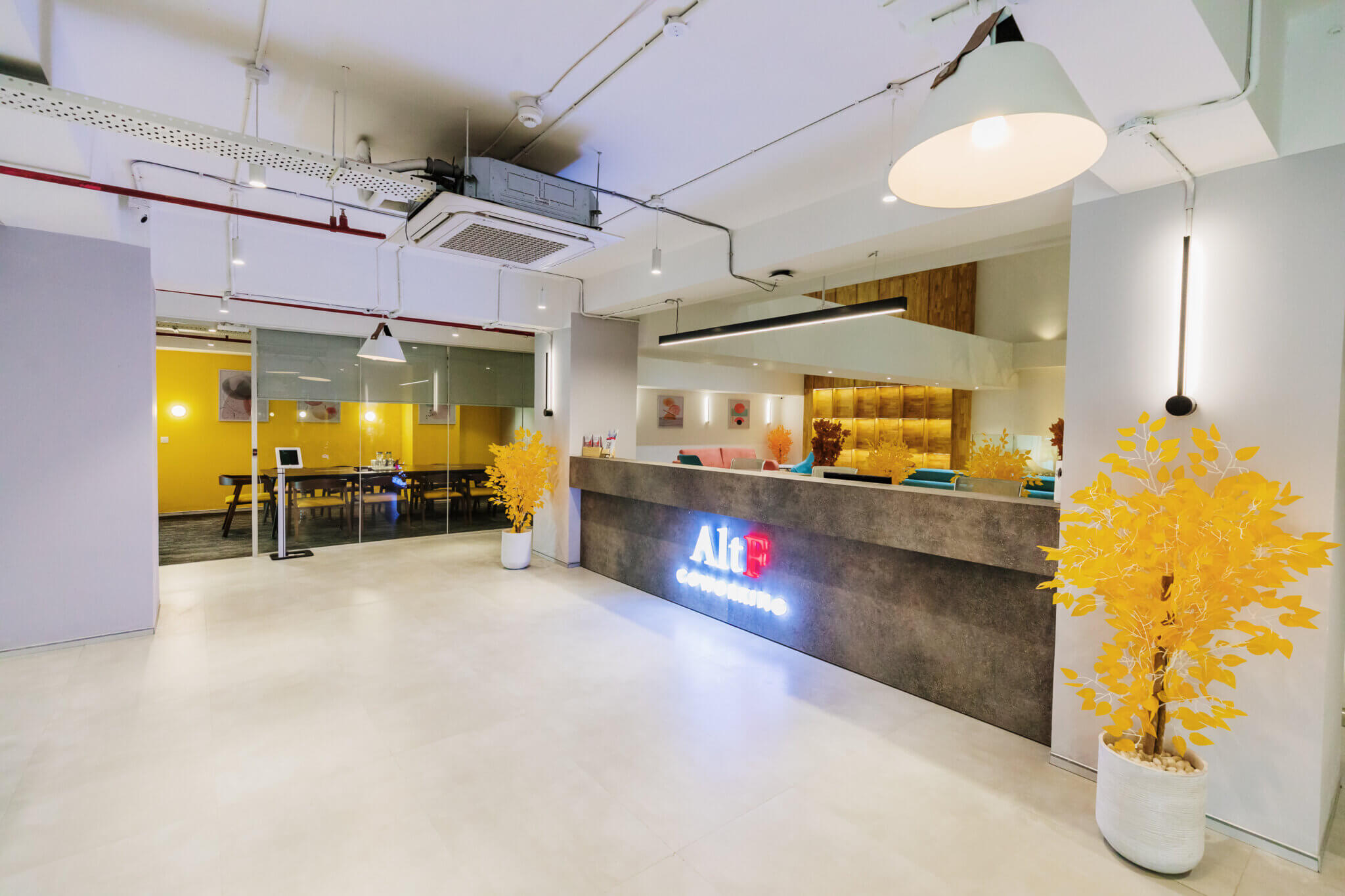 What is a Virtual Office and How Does it Work? 
We are living in the digital age where remote work culture is more prominent than traditional offices. The covid has paced up the change in the work environment, and most companies have shifted to hybrid work culture, if not fully remote. The up-and-coming workforce has its set ways of working. This new generation of professionals believes in working from anywhere or, as they like to call it, workcation. 
To meet the demands of the new generation, the concept of virtual office service took birth. The virtual office is a new-age concept of getting an office address to use for GST registration, MCA registration, or to use as a formal mailing address without paying the hefty cost of a physical office. The virtual office for GST registration in Delhi-NCR has made the feat of expansion very easy and effortless. 
The establishment of great virtual offices in Gurgaon, such as AltF Coworking, has made it possible to be sitting in Bangalore and expand your business in Delhi-NCR. It's all possible due to the virtual office. There are many benefits of getting a virtual address. Let us help you with a few of them.
Reasons for Booking Virtual Office in Gurgaon, Noida, and Delhi 
Cost Savings and Flexibility: Why Virtual Offices in Gurgaon are Becoming Popular 
There are many expenses associated with getting a traditional physical office. Entrepreneurs who have just established their businesses are looking for ways to save costs, all while enjoying the benefits of flexibility. With a virtual office address, you can work from any place that sparks your productivity and creativity. As we mentioned above, the workforce of today values their freedom as much as they value their career, and virtual office provides the best kind of solution for them.
Enhanced Productivity and Work-Life Balance with a Virtual Office Setup 
The virtual office in Gurgaon, Noida, and Delhi seems enticing because of the opportunity for work-life balance it presents. One can work from the comfort of their home or from any location of their choice. This will enhance their work experience and ultimately increase their productivity. In case someone prefers to work from the office on a hybrid basis, they can get a temporary seating pass from AltF Coworking and choose their preferred days of working from their ultimate coworking properties. 
Professional Image and Credibility: How a Virtual Office Can Boost Your Business 
Another advantage that a virtual office in Delhi-NCR provides is its professional image and credibility. Even if you are a new entity in the market, a physical address in a premium property can make your business look more established and credible. This can be an especially important detail for SMEs and startups that are just starting out and need to build their credibility and reputation in the industry. 
The Importance of Security and Data Privacy in a Virtual Office Environment 
Everything else aside, one of the most important and overlooked detail while getting a virtual office address is security and data privacy. Nowadays, all business owners and managers want their business information and customer information to stay confidential and secure from any potential cyber security threat. Therefore, it's important to choose the right virtual office provider that can offer you the necessary security measures and data privacy protocols. 
To sum it up:
In conclusion, the virtual office is the future of the workspace. With globalization and the world getting smaller, people have gone back to the nomad lifestyle. The introverts find the virtual office the best possible workspace solution as they can thrive in their comfort zone, and extroverts love it because of the work-life balance it provides. It is a win-win situation for everyone. Business owners also find virtual offices for GST registration and Business registration best due to their effective cost and flexibility opportunities. Hence, it won't be wrong to say that choosing a virtual office in Noida, Gurgaon, and Delhi; from any great service provider, such as AltF Coworking, is working in everyone's favor.