A four wheeler is any vehicle that runs on four wheels. A car is one type of four wheeler. Some other four wheelers are trucks, motorcycles with a sidecar, etc. In our country, owning any type of four wheeler, especially a car, is not just seen as a mode of transportation but rather as a status symbol. It shows your purchasing power as an individual or as a family.
There is a clear difference between four wheelers and cars but does this distinction also apply to insurance? Let us find out as we explore this in the blog today. For all car owners, Chola MS car insurance provides all the protection you require in a policy with an option for add-on coverages that can be purchased separately.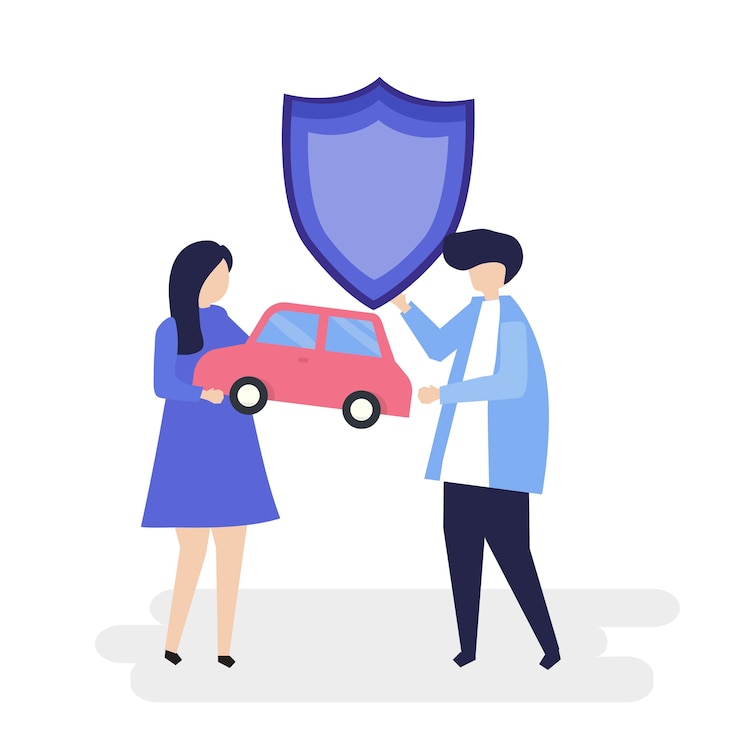 Understanding four wheeler Insurance
four wheeler is a term that covers a broad category of vehicles that run on four wheels including trucks, commercial vehicles, and cars. As per the Motor Vehicles Act, of 1988, it is mandatory for all four wheeler owners to purchase four wheeler insurance for their vehicles. This is made mandatory by the Government of India, keeping your best interest in mind seeing as a four wheeler insurance policy gives you, your vehicle, and the third party involved protection against financial burden caused by accidents, theft, or damage to the vehicle.
Types of four wheeler Insurance
Car Insurance:
Car insurance is essentially a type of four wheeler insurance. It is the most common type of four wheeler insurance purchased in India. There are a few different types of car insurance. For instance, we can look at the types of Cholamandalam car insurance –
a. Third-Party Insurance:
This is the basic type of policy that is mandated by the Government. It covers damage or injuries caused to the third party involved in the accident.
b. Comprehensive Insurance:
As the name suggests, this policy covers the third party involved in the accident. It also provides coverage for you and your vehicle against damage caused due to accidents, theft, natural calamities, etc.
c. Own Damage Insurance:
This policy is limited in its coverage as it only covers your vehicle form damage caused due to accidents, theft, natural calamities, etc.
Commercial Vehicle Insurance:
This type of four wheeler insurance is designed for commercial vehicles like trucks, buses, and taxis. It includes various vehicles like tractors, cranes, JCBs, excavators, etc.
Differences Between Car Insurance and four wheeler Insurance
Scope of Coverage:
The sole focus of a car insurance policy is insuring cars, providing coverage that is suitable to the car owner.
four wheeler insurance, on the other hand, is a broader category that includes all types of four wheelers.
Policy Premiums:
The premium amount to be paid for car insurance is calculated based on factors such as the car's make and model, age, and location.
four wheeler insurance premiums differ based on the type of four wheeler, the risk associated with the vehicle, usage, etc.
Types of Coverage:
Car insurance includes third-party, own-damage, and comprehensive options for different types of cars.
Four wheeler insurance is applicable for all types of vehicles, with different plans to suit the dynamic needs of vehicle owners.
There is a distinct difference between four wheeler insurance and car insurance. Understanding the coverage provided under each of these insurance options is crucial for vehicle owners to make informed decisions and choose a suitable insurance policy. Whether you own a car or any other four wheeler vehicle, we at Chola MS car insurance suggest that you purchase an insurance policy that is well-suited to your requirements and budget. To explore the different types of motor insurance offered by Chola MS car insurance and educate yourself about options.