For smartphone users that enjoy gaming, the iPhone is an obvious choice. Apple's latest flagship phones the iPhone 13 Pro and iPhone 13 Pro Max are ideal for gaming on-to-go. For those not in need of more professional level camera features, the iPhone 13 and iPhone 13 mini are more affordable options.
With Super Retina XDR Displays and 1200 nits max brightness for HDR, these models were made for gamers that expect quality. Whether gaming is a hobby or something to keep you entertained during the morning commute.
These are so many great games available to download from the app store, from casino and puzzle games to First Person Shooters and action titles, the development of mobile app games has helped highlight just some of the top rated games currently available to play on iPhone:
Homescapes
Would you like to have a go at being an interior designer? Homescapes was first launched in 2017 as a follow on for the highly successful decorative puzzle game, Gardenscapes. Players follow the storyline of Austin as he works to restore his childhood home.
Austin is trying to convince his parents not to sell the home he grew up in, as a result Austin hands out to-do lists to players to help spruce the place up. To tackle these, they must solve match-3 puzzles.
The game has been continually updated since its release and there are now 7390 match-3 levels and 10 mini games. Players are able to advance through the levels by solving challenges, there are over 30 characters that they meet along the way.
Texas Hold'em
For those that enjoy casino games, poker is one of the top choices. On the online casino site 888poker, there is the texas holdem game that can be played as a standalone cash card game or as part of a tournament.
Texas Holdem tournaments are played in real-time with other real players. The 888poker game was built and optimized for mobile play. Using this top casino poker app, players can play one-handed on the iPhone or most other devices.
New players benefit from exclusive offers such as the welcome bonus and even a no-deposit bonus when registering for the first time.
Among Us
While Among Us was actually released back in 2018, it continues to be a highly popular mobile game. While the PC version is a paid for title, on mobile Among Us is free with advertisements.
In this game, players are crew members on a spaceship who run between rooms and create a series of small tasks. Some of the players are imposters who are actually tasked with killing the other players without anyone suspecting that they are the ones behind the deaths.
The surviving players must vote on who they think the imposter is, with the player with the most votes being ejected from the spaceship. Among Us is intense and exciting, it is the ideal party game that can be played with either friends or complete strangers.
One of the best features of this game is the chat function, which gives players the chance to have some lighthearted chat and conversations while in the waiting room or during a game session.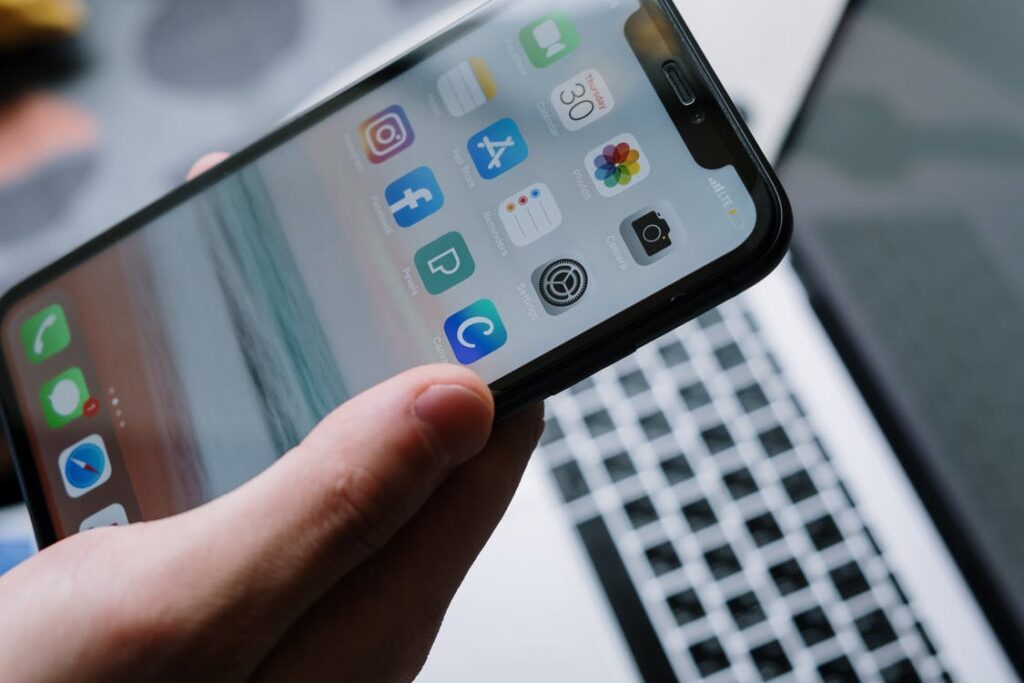 Project Makeover
Project Makeover is another fun match-3 puzzle game made for mobile. Players give makeovers to help clients to achieve their dreams, choosing their clothes, makeup, hairstyles and room decor.
Players stylize their own avatar and visit their friends too. They meet some pretty interesting personalities along the way, including very stubborn clients, high-maintenance fashion icons and uncooperative assistants.
As players advance through the levels they receive a range of great new benefits and power-ups. This is a casual free-to-play game that is highly rated on the app stores.
Brawlhalla
Brawlhalla is a free to play fighting game available on all of the major platforms, including Android and iOS, as well as the macOS, Microsoft Windows, PlayStation 4, Nintendo Switch and Xbox One. With over 80 million players and counting, Brawlhalla is one of the most popular fighting games in history.
Players can join a custom room with friends or take part in ranked 1v1 and 2v2 matches. Custom rooms, allowing up to eight friends, give the option for 4v4s, 1v3, 2v2 and FFA games. The game is very frequently updated and there are tons of events and tournaments.
One great thing about Brawlhalle is that there is an equal playing field with no pay-to-win advantages. Premium content does not impact a player's gameplay ability.
Fallout Shelter
The free-to-play apocalypse simulator game, tasks mobile players with the job of building the perfect vault. This vault must be able to protect the people from the dangers of the wastelands.
2000 feet below ground, vaults can be turned into a series of well decorated yet practical rooms. While the game first came out in 2015 it is still very well played today and on the iOS app store it is even rated 4.8/5.